Together we can grow great things.
I like to refer to my landscape services as 'fine gardening'. Although I'm quite capable of building retaining walls and patios, my passion is working with and caring for the plants, creating low-maintenance, sustainable landscapes, and colourful seasonal containers, while promoting biodiversity and sustainability throughout your garden and landscape.
What can I help you with?
Develop a unique planting plan for your existing gardens.

Create a low-maintenance landscape design to fit your lifestyle.

Identify and understand the unique conditions in your landscape.

Identify opportunities of revitalization in your existing landscape.

Develop a comprehensive landscape maintenance plan to help you do it yourself, or implement it for you.

Lay out and plant annuals, perennials, trees, and shrubs.

Identify pest & disease, and other health issues with your plants and gardens.

Create lush, unique, colourful planters for any season.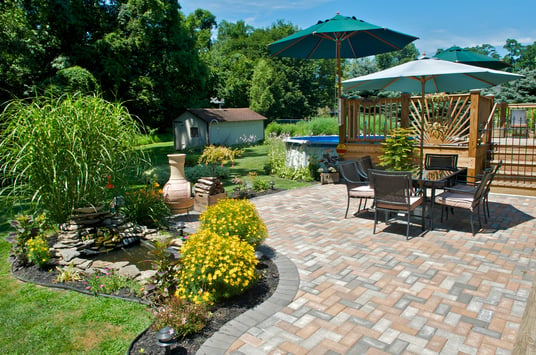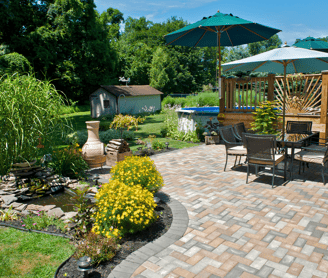 Why hire a landscape designer?
Landscape designers are passionate about helping individuals create beautiful outdoor living spaces to fulfill their needs and desires of their outdoor space.
Expertise: A professional landscape designer has the knowledge, skills, and experience to create a functional and aesthetically pleasing landscape design that meets your needs and preferences.


Creativity: A professional landscape designer can bring fresh ideas and perspectives to your project, helping you to create a unique and beautiful outdoor space.


Efficiency: A professional landscape designer can help you to avoid costly mistakes and save time by helping you to plan and execute your project efficiently.


Professional documentation: A professional landscape designer can provide you with detailed drawings, plans, and specifications for your project, which can be useful for obtaining permits, securing contractors, and ensuring that the work is completed to your satisfaction.


Sustainable design: A professional landscape designer can help you to create a landscape that is environmentally friendly and sustainable, incorporating features such as native plants, rain gardens, and permeable surfaces.
Landscape designers are not just trained to recommend pretty plants, but to understand, visualize, and translate the conditions & challenges of your unique site, and how they combined with other elements work together to best to create a dynamic, living landscape which is both aesthetically pleasing and functional.
Hiring a professional landscape designer can bring a number of benefits to your landscape project. Some of these benefits include:
Have some questions? Let's chat.
Some times it's better to hear it directly from the source. If you have any questions or comments, or you would like to have a conversation regarding some of the details concerning a specific service, please don't hesitate to get in touch.
You can send me a message using the adjacent form, or you can reach out to me directly via email or phone.
Email: matthew@naturalaffinitydesigns.ca

Phone: 905.242.5795